We Drove to Our Own Wedding Reception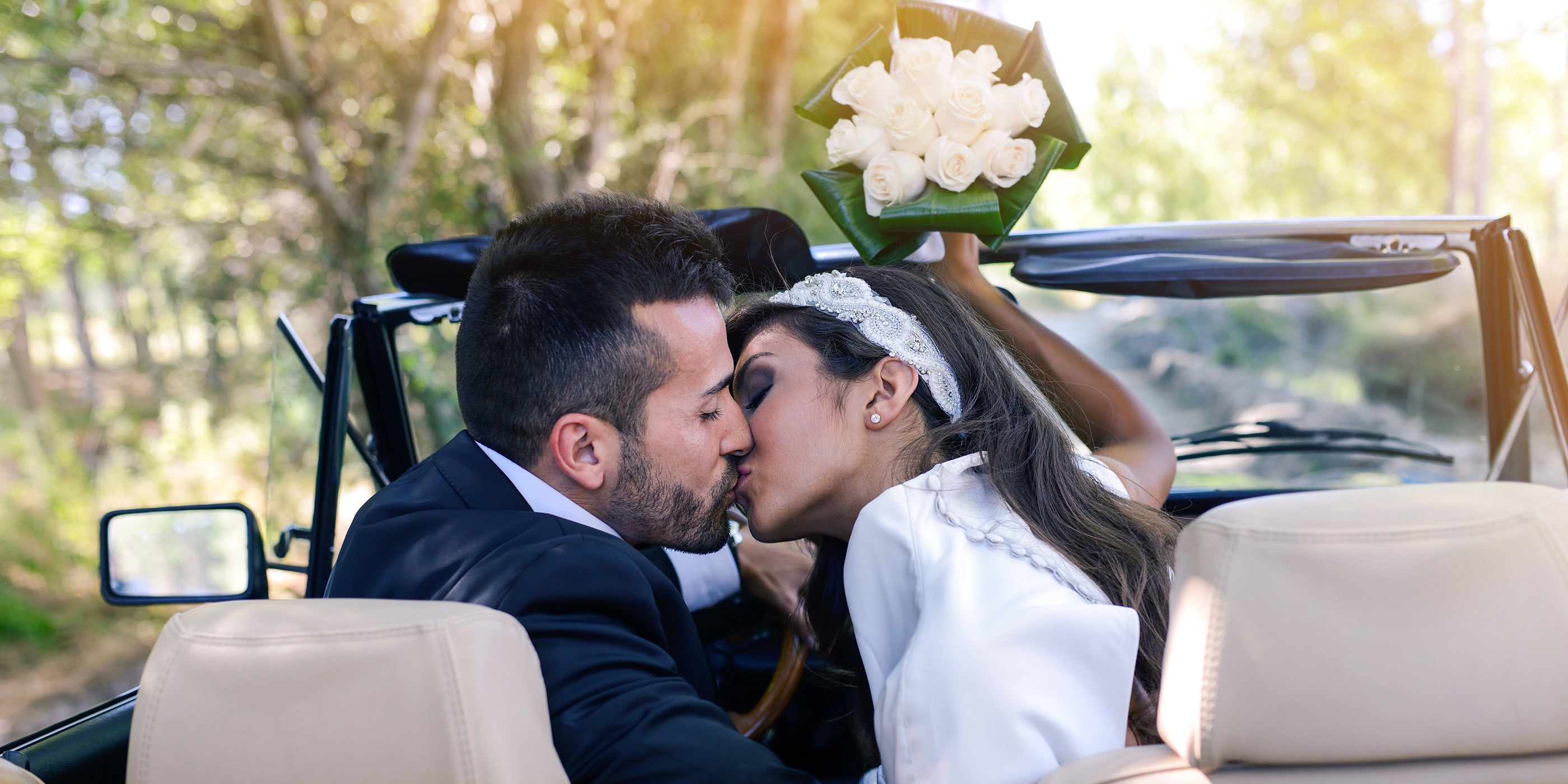 With so much to do coming up to your big day, sometimes its very hard to get some time alone. Most of us fall into the trap of taking on too much and worrying about everyone else….. "Will everyone like their room at the hotel? Will the guests enjoy those dinner games we have planned for each table? Did we make a mistake going for the chocolate cake instead of the fruit cake?" And of course the all too familiar... "Will I look okay in my dress on the day? I hope I don't have a bad hair day or a break out after all these nights out!"…. Yes it goes on and on and with so much on your mind, its very easy to forget about each other and how very special this day is for you and the person you are marrying.
That's why we get such positive feedback from all our clients who choose the Self Drive option for their Wedding day. "We loved driving to our own wedding reception…. It was great to get a few minutes together….. We laughed the whole way to the hotel, talking about the funny things that happened over the last few days….. Do we have to go to the hotel! can we not just keep driving, will they miss us lol!! " Yes, self drive offers you and your other half (congratulations by the way!) those priceless few minutes alone, to laugh, story tell and just generally remind each other why it is that you've decided to spend the rest of your lives together.
---
---