Courtyard Classic Cars - Wicklow Mountains Tour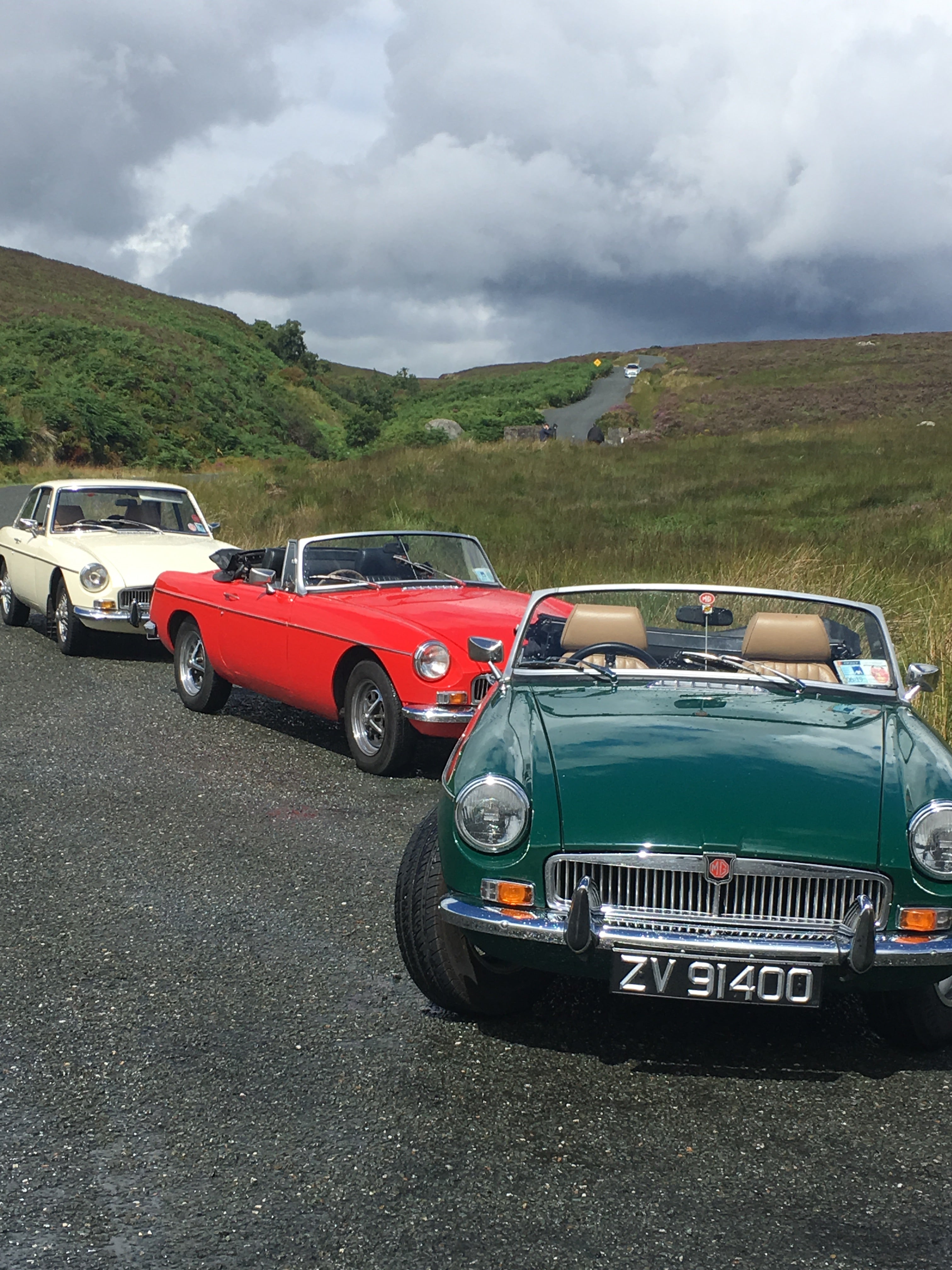 Wednesday morning dawned and Courtyard Classic Cars took an early tour over the Wicklow Mountains with our fleet of MGB Roadsters aka "Kermit" and "Betsie", also along for the spin were our MGB GT and our Rover P5B. 
The plan was to get some nice drone video shots over Glencree, Lough Bray and Sally Gap. After the 3 month dry spell in Ireland the clouds decided to gather overhead just as Ed (APV.ie) put the drone up in the sky - still Ed managed to get some good footage.
Our trip was finished off with a lovely lunch in Tom Lawlor's "The Coach House" in Roundwood. Tom is a big car enthusiast and is related to Billy Coleman and Ger Buckley both famous names in Irish rallying from the 70's and 80's.
We're looking forward to showing you the drone footage very soon. Watch this space!!
With thanks to the two Ed's, Eamon, Tommy, Niall and Conor.
#courtyardclassiccars #discoverireland #tourismireland 
www.classiccarhire.ie
#courtyardclassiccars #tourismireland #discoverireland #wildatlanticway #classiccarhire #classiccars #drivingholiday #emeraldisle
---
---